Fitchburg Dining Options
---
Here are just some trip ideas for those who aren't regulars to the area and some of our most common events and occasions for those nearby. These aren't by any means all of the events/destinations that we service but it gives you an idea as to where our experience lies most heavily.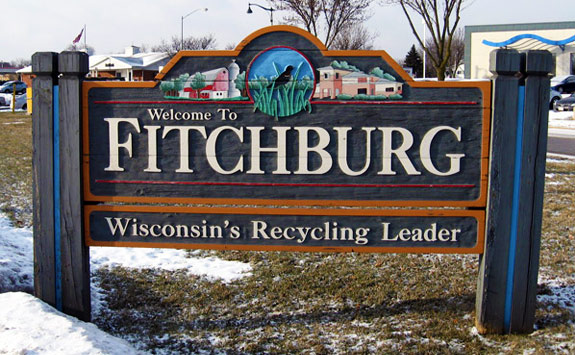 Available Chains









Great Dane Pub & Brewing Co.
---
Everyone around Madison knows Great Dane Pub & Brewing Co. and the Fitchburg location is another strong offering as they grow their brand. The reason we are including this obvious choice is to highlight that for large groups they are the best in town. They have a wonderful Event Manager who is not only very good at her job but also incredible friendly, helpful and prompt.
2980 Cahill Main, Fitchburg, WI 53711
(608) 442-9000
Quivey's Grove
---
The atmosphere is old world rustic, and the prices are extremely reasonable. Quivey's Grove has a very unique old renovated barn with a bar area as well as dining on the first floor and also up in the loft. If the old school cool they specialize in hasn't quite enveloped you yet order one of their perfectly prepared Old Fashion and kick back and take in your surroundings.
6261 Nesbitt Rd, Madison, WI 53719
(608) 273-4900

Funk's Pub
---
If the game's on and you want food and beer I know just the place for you: Fitchburg's hottest sports bar Funk's Pub. Opened in 2013 by Jeff and Jenny Funk, This place has everything: high speed Internet, normal speed television, a child's cheeseburger, and a jingle that goes "ba da ba ba ba I'm not loving it, nor hating it." and if you like Basil Pesto, the food not the rejected SNL character, you might want to check out grilled veggie wrap.
---
5956 Executive Dr, Fitchburg, WI
(608) 442-9500

Pizza Pit Extreme
---
We aren't going to dress it up as the best pizza in the world but Pizza Pit Extreme makes a solid pizza (and Gyros) and has good service across the board. Making this a can't go wrong option for your party bus trip, you have the option of having the driver swing by to pick up your order or you can order delivery and have it dropped off at your pick up location. Sometimes the best plans for group get to togethers are the simplest.
---
1614 Monroe St, Madison, WI
(608) 251-4412