Madison Party Bus Events
---
Here are just some trip ideas for those who aren't regulars to the area and some of our most common events and occasions for those nearby. These aren't by any means all of the events/destinations that we service but it gives you an idea as to where our experience lies most heavily.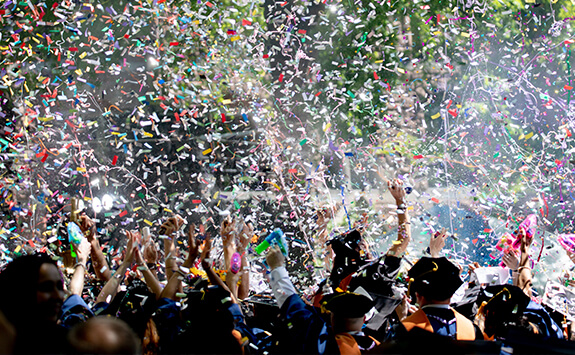 Annual Events









Bachelor/Bacelorette Parties
---
Since they are so popular and so much fun for our clients, we've found more and more ways to make these nights even more convenient than they previously were. In fact, you can call and ask about what you can save by booking these along with your wedding package! When you ride with us, everyone has fun, no one has to be responsible for driving and you can bring everyone.
Anniversary Parties
---
When you've got that special date to commemorate, we know that driving, finding parking and just plain not being able to interactive intimately can really compromise things. These are some of the reasons that more and more people are opting for spacious and feature-filled limousines and party buses for their nights out together. Give us a call and make your plans ahead of time so that you know that your upcoming important day is taken care of.
Cultural Tours
---
There are great culturally based destinations in Madison and people have come from all over the country to make the rounds and see what they all have to offer. You can even mix in a natural wonder and see the Ice Age Trail on the same day that you get to experience the Chazen Museum of Art, the Madison Opera or any other place that you'd like. It's become a long-time favorite trip for those visiting Madison to hop aboard on of our mutli-media packed party buses and see all of the natural and man made beauty that our city has to offer. We'd love to show you around. Ask about our special day rates!
Birthday Parties
---
Due to so many college students being in our heavily visited home town, there is no shortage of lively night clubs. Maybe on your birthday, you'd like the king/queen treatment and you'll let us decorate the outside of the bus and take you around from place-to-place in a beautiful limousine or party bus. You will be safe and you'll get to check in at as many places as you'd like around town. Don't forget all of the bar and grills that we have become known for and also The Comedy Club on State.
Weddings
---
For a flat-rate price, we are honored to be part of your life-changing day and we'll treat it as if it were our own. Your party will have fun, you'll have the best-looking vehicle that the city has to offer, you'll get red carpet service and full decoration and you will have the ease of planning with our expert, friendly booking agents.